Cocktail Shaker 10Sets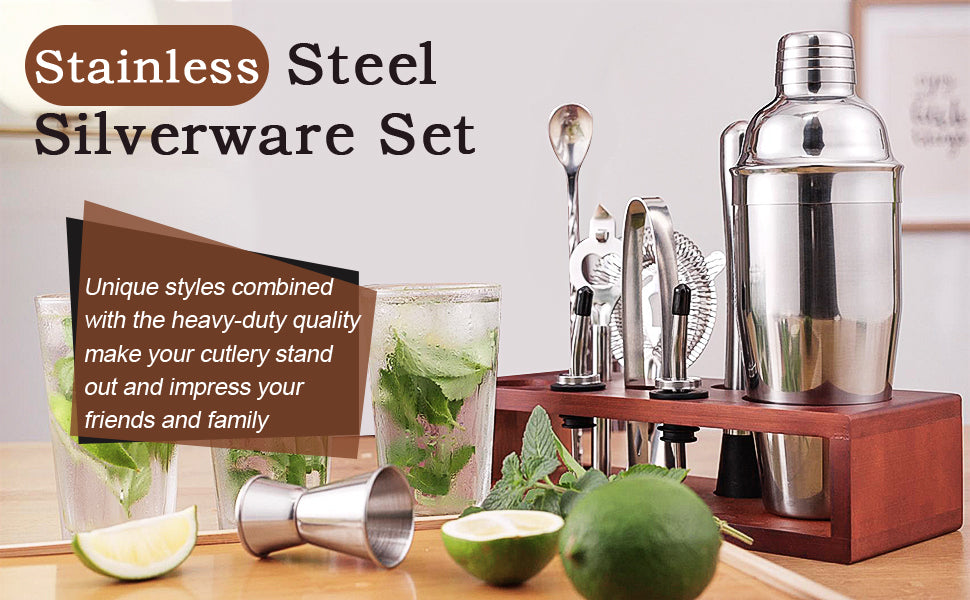 Fill your favorite cocktail, shake and enjoy
Welcome your guests with a glass of professionally made cocktail from this fantastic cocktail shaker.
Just pour in your ingredients, put on the cap, and shake it like you're the lost member of Outkast.
All you need is to fill your favorite cocktail, shake and enjoy.
All the 10 piece accessories make your cocktail preparation process fun.
Generally, the cocktail shaker is handy, elegant and professionally designed to prepare your cocktails in a breeze and is an excellent pick for any cocktail fanatic.
 RIGOO's Cocktail Shaker – The best gift for yourself and your friends!! This will make you as excited as the kids in the candy store!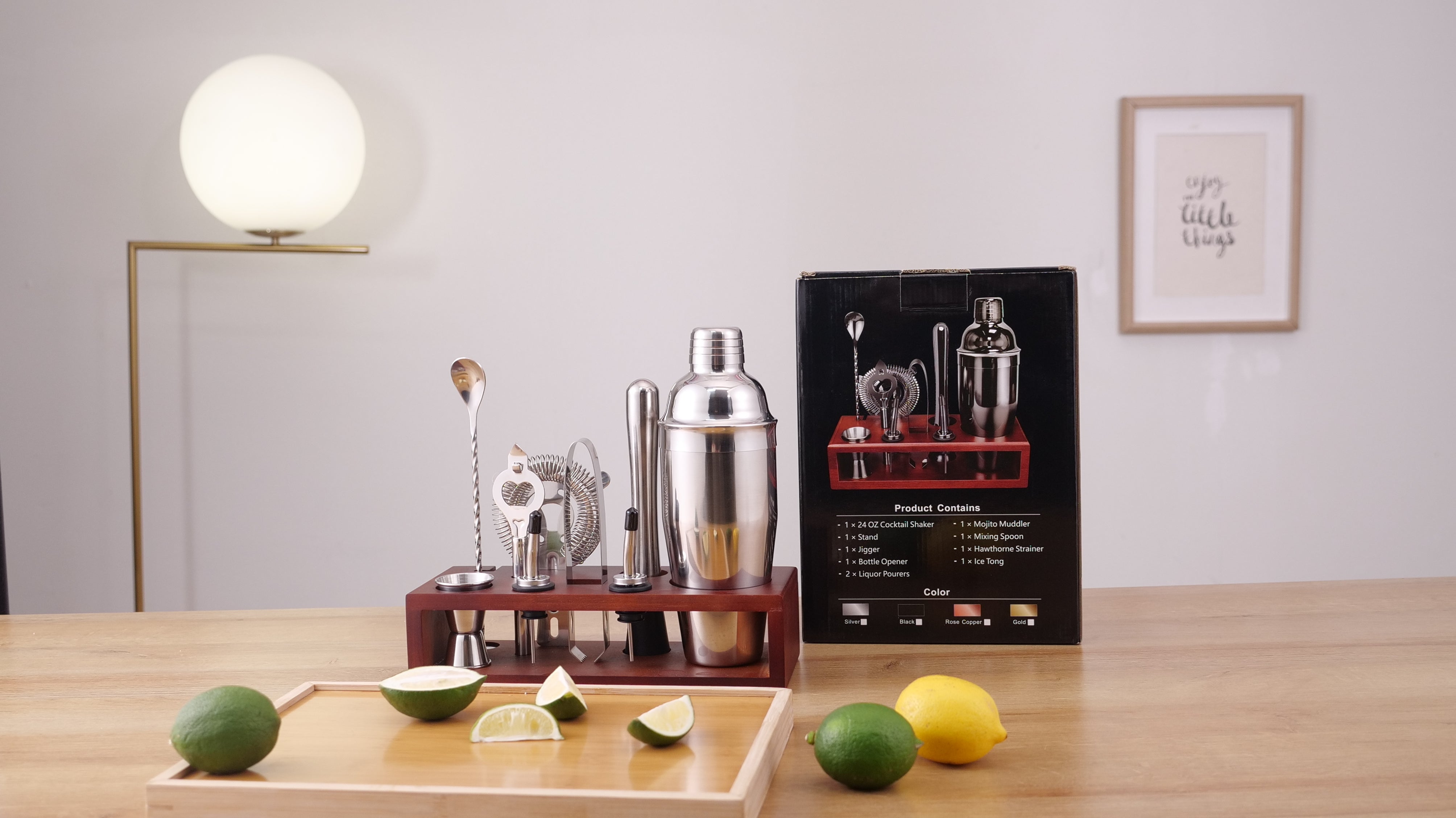 ---